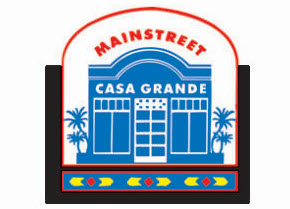 Casa Grande Main Street
For Immediate Release                                                                                                                  May 15, 2023
Contact:          Holly Rakoci               (520) 836-8744           This email address is being protected from spambots. You need JavaScript enabled to view it.               Page 1 of 1
Websites:         cgmainstreet.com                               
Casa Grande, AZ – Casa Grande Main Street is seeking new artwork from local artists in order to create "new" Doors to the Past. The Doors to the Past is a staple historic preservation project located in Historic Downtown Casa Grande on the north-east corner of 3rd Street and Florence Street. Completed in 2013, each of the nine (9) doors represents a piece of Casa Grande's history as interpreted by a local artist. Due to ten (10) years of Arizona weather, these current Doors to the Past are deteriorating beyond repair. This program is designed to incorporate a wide variety of artists and new interpretations of Casa Grande's history into the Historic Downtown Casa Grande district.
There are seven (7) doors that must be completed by members of the community. The remaining two (2) doors are being held for the Casa Grande Elementary School District, and the Casa Grande Union High School District. Casa Grande Main Street will begin accepting Doors to the Past applications on Monday, May 15th, 2023. All applications are due by July 17th, 2023, at 8:00pm. Applications can be submitted digitally via email to This email address is being protected from spambots. You need JavaScript enabled to view it., or paper applications can be mailed to: Casa Grande Main Street, P.O. Box 10062, Casa Grande, AZ 85130.
For those wishing to gain inspiration, or wanting to learn more about a specific historical topic, please contact the Museum of Casa Grande at: This email address is being protected from spambots. You need JavaScript enabled to view it.. 
For more information on the Doors to the Past project, and for the project application, visit the 'Preservation' page, or 'Doors to the Past' page, at www.cgmainstreet.com.
Please email Casa Grande Main Street with any further questions at This email address is being protected from spambots. You need JavaScript enabled to view it..
Casa Grande Main Street is a 501(c3) nonprofit that supports the vision of Historic Downtown Casa Grande.